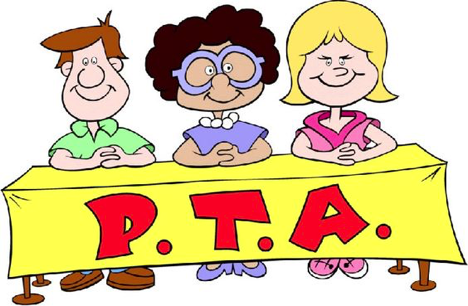 Officers for the 2023-2024 School Year
President: Michelle Scott

Treasurer: Kevin Harmyk

Recording Secretary: Allison Ramsden
Appreciation

Board of Education Rep

Book Fair

Boxtops 4 Education

Clothing Donation Fundraiser

Clothing Sale

Cultural Arts Program

Family Fun Nights

Fifth Grade

Holiday Shop

Kindergarten Orientation

Parents of Exceptional Children

Plant Sale

Public Relations

Room Parents

School Dance

School-Wide Fundraiser

Talent Show
To be added to the PTA e-mail list please send us an e-mail at knollwoodpta22.23@gmail.com and include your e-mail address, your full name, your child's name and their teacher's name. We look forward to hearing from you.
Come Visit our new website at
Appreciation
This committee organizes 4 events:
Teacher's Breakfast (September)—Back to School breakfast for the teachers. Usually a day or two before the students go back to school.

Aide Appreciation Day (March)—The PTA provides paper products, utensils, beverages, a gift and the committee sets up cleans up for the event.. The teachers provide all of the food & dessert items. Teachers also provide an appreciation booklet from the students in their class.

Teacher Appreciation Week (May)—Committee members solicit local restaurants to donate food items for the luncheon, prepare a letter to parents to collect a small gift donation for the teachers, purchase or have parents donate all paper products, utensils, beverages, find one nice
gift suitable to give to each teacher in the school & prepare a small daily gift to express our appreciation for each day of that week.

Kid Appreciation Day (June)—Volunteers hand out ice cream for the students.

Volunteers are needed for planning as well as setup and cleanup on actual event days as well.
Board of Education Representative
These volunteers attend monthly Board of Education meetings and report back to the PTA. Multiple volunteers could attend one meeting each. This is a great way to see what the Board is doing and planning for.
Book Fair
The Book Fair is held twice a year to allow children and adults the opportunity to purchase quality books. The committee schedules the Book Fair, sets up, cleans up, and schedules volunteers to help run the sal
Box Tops 4 Education
Committee members help create contests to encourage greater participation and help facilitate the Box Tops collection. This fundraiser generates approx. $1500.00 or more each school year. Collecting Box Tops from participating household products funds many PTA projects. Box Tops are collected, clipped, bundled into bags of 50 & submitted twice a year (February & October).
Clothing Donation Fundraiser
Twice a year we have a clothing drive to be donated. The vendor will pick up donated clothes and pay the PTA a small portion based on the weight of donated items. This committee organizes the dates and ensures we are paid by the vendor. They are responsible for selecting the vendor and ensuring items are picked up.
Clothing Sale
This committee is responsible for ordering and selling Knollwood related merchandise. The time needed is flexible.
Cultural Arts Program
We need one person to meet with Mrs. Rosa and school staff members handling the programs, to discuss the cultural arts programming the school is requesting, and keep the PTA informed of cultural arts programs. This person also needs to follow up at the end of the year to make sure funds are available for the following year. This is a new committee; therefore, the responsibilities could slightly change throughout the year.
Family Fun Nights
Family Fun Night is a great way for families to come together and have a great time. The committee decides what events to plan, schedules volunteers, and runs the evening from start to finish. All talents are needed. In the past, we've scheduled Ice Cream & Dinners. Dinners out are where restaurants give us a percentage of the profits of all sales for one night. All you have to do is have dinner that night and we make money for our school PTA.
Fifth Grade
This committee prepares for all of the fifth-grade activities that happen throughout the year including fund raising, yearbook; moving-up ceremony, invitations, certificates, etc... If you have a fifth grader—this committee is for you!
Holiday Shop
Committee Members collaborate with the merchandise vendor and set drop off and pick up dates. Members also work with the teachers to schedule appointed times that each class will come to shop. The Holiday Shop is generally open 2 or 3 school days and one afternoon/evening. The children come with their class to shop for holiday gifts for their families. The children (especially younger classes) need help in deciding what to get and how to budget their money. Helping the children is the greatest need for volunteers. Setup and cleanup help are needed also.
Kindergarten Ice Cream Social
A few days prior to school there is an ice cream social for students to get to meet each other once again right before school starts.
Parents of Exceptional Children
The Parents and Professionals of Exceptional Children Program is a district-wide organization concerned with the needs of classified children. Classified children include those who take supplemental instruction, those in resource rooms, special classes, and special schools.
Plant Sale
This committee plans and carries out the pre-Mother's Day Plant Sale in May. This event takes place during the school day. Volunteers are needed for setup, clean up as well as assisting students with their purchases.
Room Parents
This committee assists the chairperson in choosing Room Parents from the volunteers (a form will be sent home in September), typing up Room Parent lists, and assisting at the initial Room Parent meeting in October.
School Dance
We have 2 school dances per year; Usually in October and March. This committee organizes the dances, hires DJ, sells tickets and decorates the gym
School-Wide Fundraiser
Early in the school year, a general fundraiser involving all grades is held. This committee begins work in late spring by selecting a fundraising company whose merchandise we will sell. Committee members work in the fall to distribute merchandise when sales are complete.
Social Media/Public Relations
Our Public Relations Committee gathers information and pictures from special events that our school and students are involved in. This committee also updates Facebook, Instagram, and Twitter with PTA news
Talent Show
This committee puts on the talent show of Knollwood students. They work through auditions, practices and the show.
Tricky Tray
The Tricky Tray is a major fundraising event of the school year. The fifth-grade class sometimes opts to hold a tricky tray to gather the funds necessary to support the fifth-grade activities. Volunteers are needed for soliciting donations, decorating, wrapping baskets, and working the day and evening of the event. The hours required for this committee are extremely flexible.